Dutch Sustainable catamaran builder Vaan Yachts is proud to present the 49ft (14.95m) Vaan R5. After the successful launch of the smaller Vaan R4, the new R5 is the second model for the circular yacht builder.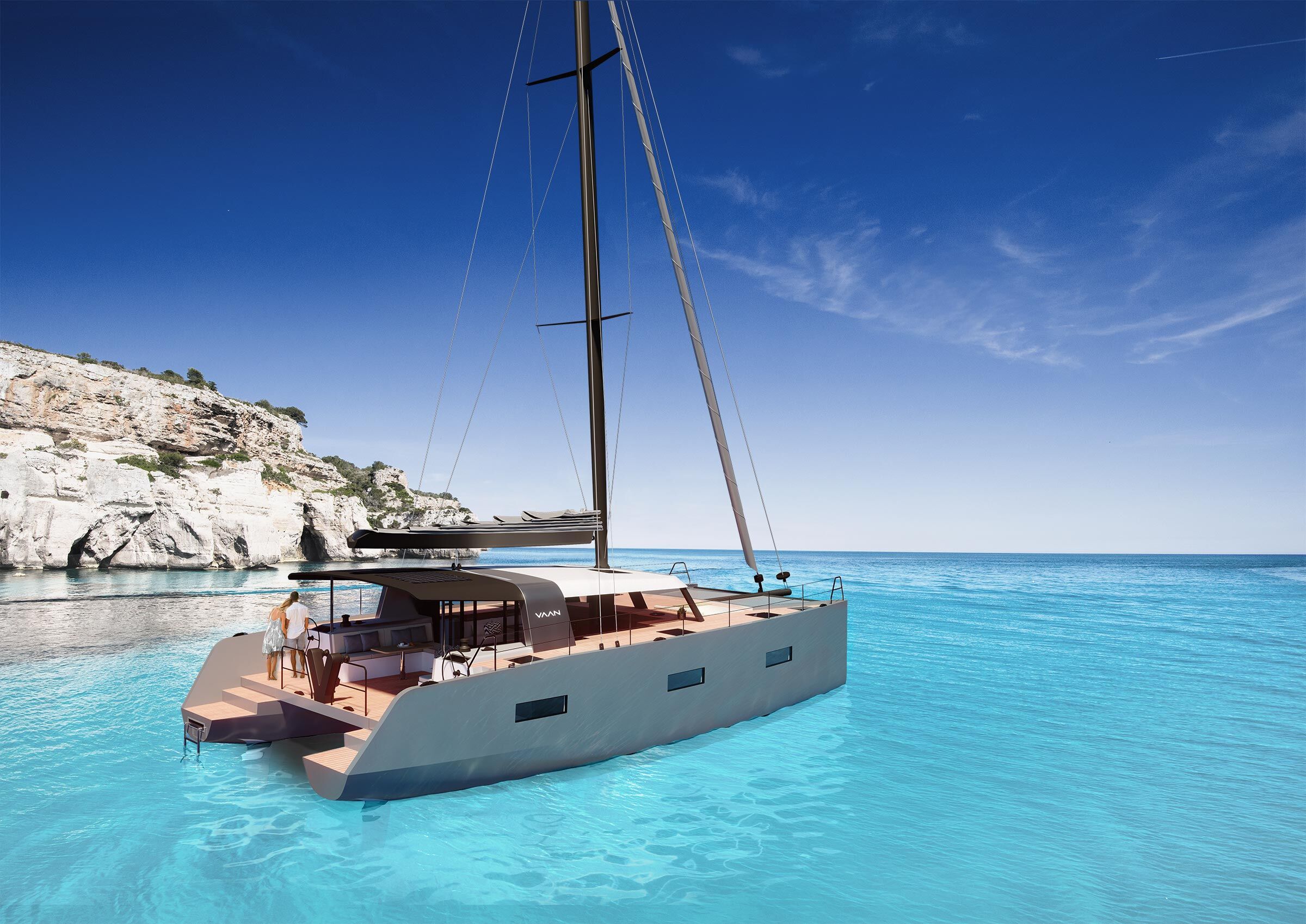 The R5 will be build following the same sailing focus, design language and sustainability principles that lead to the R4, using recycled aluminium for the hull construction, electric propulsion, cork decking and circular or biobased materials for upholsteries.
GO FURTHER
At 49ft/14.95m and a beam of 7.95m the Vaan R5 offers more space which can be felt throughout the whole yacht. From the heads to the owner's cabin to the saloon, everything has more space which makes it more comfortable for larger families and longer journeys.
LIVE-ABOARD VERSION
The R5 will also become available as a so called 'Live-Aboard' version which moves the sliding door further aft, whereby the cockpit becomes part of the interior. This creates an indoor saloon space of 30m2, while during warmer times the cockpit area can be opened up for a porch like atmosphere.
FORWARD SEATING AREA
The R5 will offer an optional forward seating area which allows for a dinner setting for two or large lounge bed for all on board.
R5 SPECIFICATIONS (subject to change)
LOA: 49ft / 14.95m
Beam: 7.94 m
LWL:

39 cm
Draft: 120 cm / 200 cm (retractable centreboard optional)
Mast Height: 23.8 m
Propulsion: 2x electric saildrives
Bridge deck clearance: 91 cm
Sail areas:

Main: 80 m2
Jib: 45 m2 (self-tacking)
Code-0: 120 m2 (option)
Gennaker: 170 m2 (option)
THE VAAN MISSION: SAIL THE PLANET
Vaan Yachts is a Dutch builder of sustainable sailing catamarans. We believe that luxury living and preserving the planet can and should go hand in hand. This is why we make exciting luxury sailing yachts that do not harm the planet.#SAILTHEPLANET
Every Vaan is made to be recycled at end-of-life. Where possible we build from fully recyclable materials and preferably from already recycled materials. Mainly the hull is made from 100% recyclable aluminium. But to go even further, Vaan has partnered with Hydro to use already recycled aluminium. This material contains between 50% and 85% post-consumer scrap such as old window frames, traffic signs and license plates.
MORE INFORMATION
More information about the R5 can be found at: www.

vaan.yachts/R5

The R5 brochure can be downloaded at: vaan.yachts/downloads
If you have any further questions, please contact us at: contact@vaan.yachts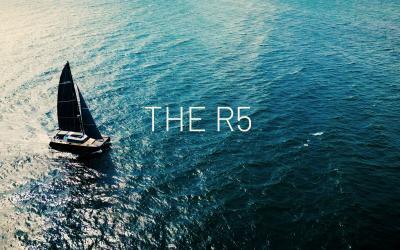 Recently the Vaan R5 was sailing the Baltic sea and we were able to film some of it, even in some rougher 38kn/8bft of wind. Luckily we also found some sunshine along the way:)
read more