VAAN R5-01 // Build update May '22
THE R5 is about ready to be turned over. The coach roof / superstructure is already completed and will be attached to the hull shortly after.
(click an image to zoom in.)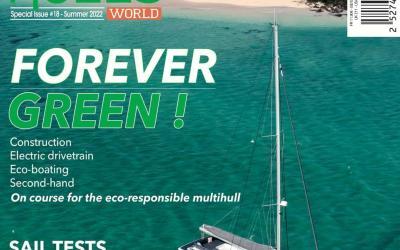 The big review of the Vaan R4 by Multihulls World Magazine is out! In their Special on green multihulls, The R4 was featured exentively.
read more