VAAN R4-01 // First Interior Photos
With the delivery of the Vaan R4-01 to the customer nearby, we are happy to show you the first interior photos for the R4-01.
The customer for this R4 has made his final selections for the last finishing touches so those will now be completed shortly. While you can see some protective materials on some of the images still, we hope it gives you a good indication of the final look and level of datailing. If you have any comments or questions, please let us know via contact@vaan.yachts.
(click an image to zoom in.)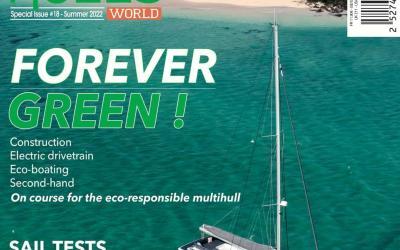 The big review of the Vaan R4 by Multihulls World Magazine is out! In their Special on green multihulls, The R4 was featured exentively.
read more