Sail the Planet – Vaan brand commercial
"There's something magical about sailing." – This movie is an ode to sailing, and an ode to the beauty of nature. It captures the essence of Vaan, our 'Sail the Planet' mission.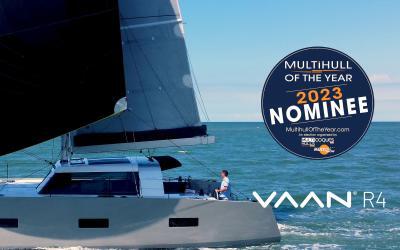 We are extremely proud to announce that the Vaan R4 has been nominated for Multihull of the Year 2023!
read more