Yachting World review: Vaan R4
Experienced sailing journalist Sam Fortescue from Yachting World came down to test the Vaan R4 in person. His review has now been published in the September 22 issue of the biggest global sailing magazine. And we are very happy with his findings:)
Click the image below to see the full article in pdf.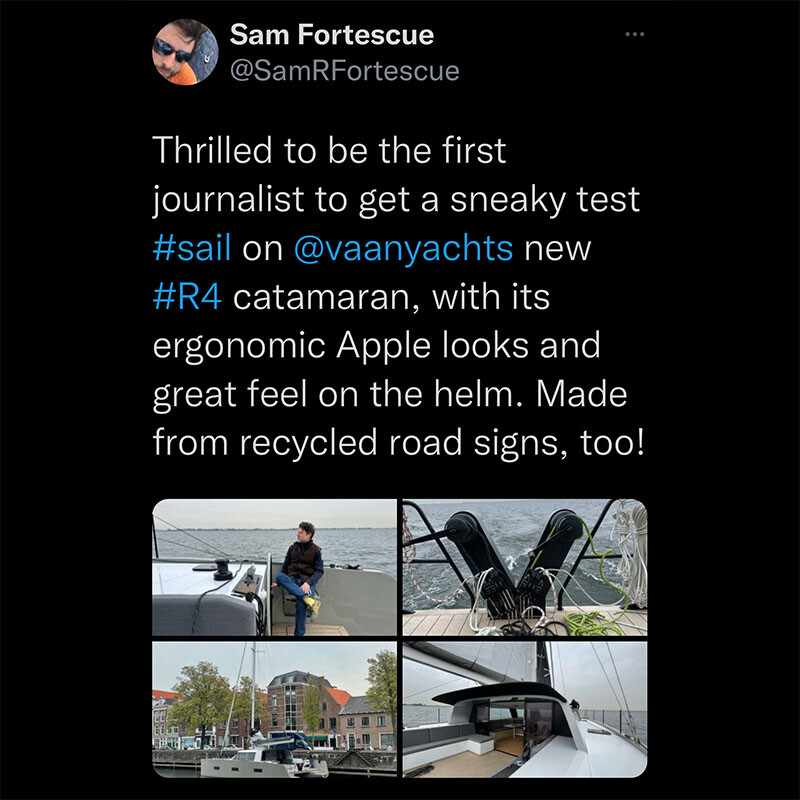 Right after his test, Sam Fortescue (@SamRFortescue) tweetet about his first impressions of the R4:)
Sustainable yacht builder Vaan Yachts takes over yacht service company Yagra in Hellevoetsluis. Vaan will take over the site, buildings, marina, equipment and employees.
read more