Vaan Yachts acquires Yagra boat yard
(Nederlandse tekst, zie onder)
YARD ACQUISITION ENABLES GROWTH FOR DUTCH SUSTAINABLE YACHT BUILDER
Sustainable yacht builder Vaan Yachts takes over yacht service company Yagra in Hellevoetsluis. Vaan will take over the site, buildings, marina, equipment and employees and will continue Yagra's activities in Vaan Services. The acquisition offers Vaan the opportunity to realize its growth ambitions for the construction of sustainable aluminium sailing yachts in Hellevoetsluis, the Netherlands. 
For Yagra owners Caio de Graaf and Krista Voorham, the acquisition offers opportunities to develop new activities. They will continue to be active in the water sports sector elsewhere in the Veerhaven of Hellevoetsluis. Caio will also remain involved with Vaan Services.
Caio de Graaf, director of Yagra: "After starting 30 years ago with a 100m2 workshop at the Veerhaven, we are proud that we have been able to expand Yagra at this location into one of the largest yards in the Southwest of the Netherlands. By handing over the yard to Vaan Yachts, there is room for us to take new steps with Yagra".
Igor Kluin, director of Vaan Yachts: "This acquisition is a unique opportunity for Vaan. A beautiful location, equipped with all facilities, with beautiful sailing water right in front. Hellevoetsluis has a rich history of yacht building over centuries and it is nice to continue that tradition in a modern, sustainable form."
The yard consist of 8.750 m2 of land, 4.000 m2 of water and 2 buildings with a combined area of about 3.000 m2.
Vaan Yachts builds sustainable luxury sailing yachts from recycled aluminium. The Dutch company was founded by Nienke van 't Klooster and Igor Kluin. Yagra activities will be incorporated in a dedicated entity Vaan Services.
CONTACT VAAN
Stationsplein 9
3224 AT Hellevoetsluis
The Netherlands
contact@vaan.yachts
www.vaan.yachts
CONTACT YAGRA
Stationsplein 7
3224 AT Hellevoetsluis
The Netherlands
administratie@yagra.nl
www.yagra.nl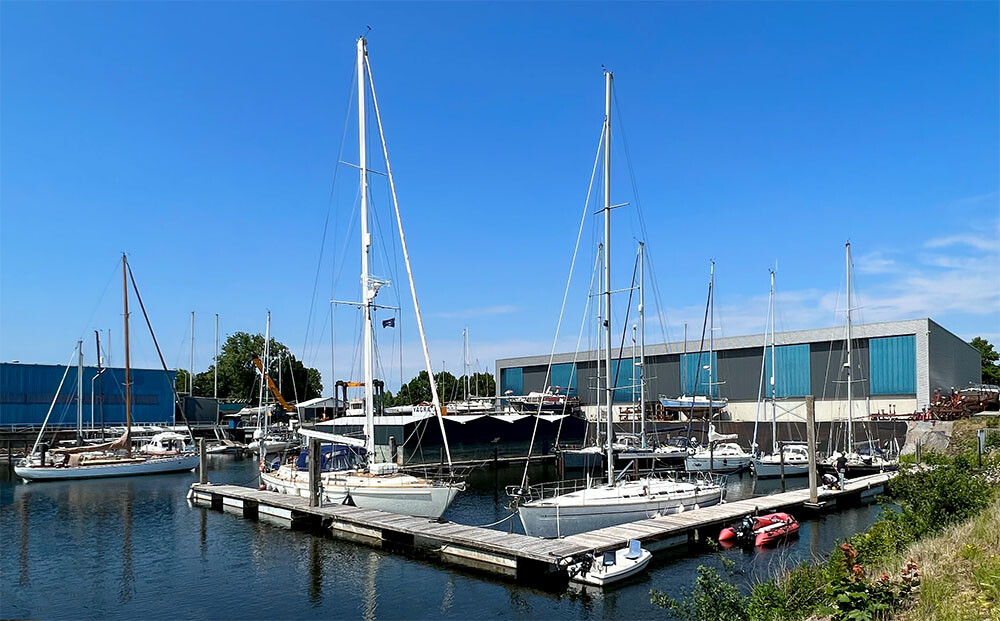 PERSBERICHT NL:
VAAN YACHTS NEEMT WERF YAGRA OVER
OVERNAME MAAKT VERDERE GROEI MOGELIJK VOOR NEDERLANDSE DUURZAME JACHTBOUWER
Duurzame jachtbouwer Vaan Yachts neemt jachtservice bedrijf Yagra in Hellevoetsluis over. Vaan neemt terrein, haven, materieel en medewerkers over en zet de activiteiten van Yagra voort in Vaan Services. De overname biedt Vaan de mogelijkheid haar groeiambities voor de bouw van duurzame aluminium zeiljachten in Hellevoetsluis te verwezenlijken.
Voor Yagra eigenaren Caio de Graaf en Krista Voorham biedt de overname kansen om nieuwe activiteiten te ontwikkelen. Zij zullen elders in de Veerhaven van Hellevoetsluis actief blijven in de watersport sector. Caio zal de komende tijd ook nog actief betrokken zijn bij de werkzaamheden op de werf; die zullen dus als vanouds doorlopen.
Caio de Graaf, directeur Yagra: "Na 30 jaar geleden gestart te zijn met 100m2 werkplaats aan de Veerhaven, zijn wij trots dat wij Yagra op deze locatie uit hebben kunnen bouwen tot één van de grootste werven van Zuidwest-Nederland. Met het overdragen van de activiteiten aan Vaan Yachts ontstaat voor ons ruimte om nieuwe stappen te zetten met Yagra".
Igor Kluin, directeur Vaan Yachts: "Voor Vaan is deze overname een unieke kans. Een prachtige locatie, voorzien van alle faciliteiten, met schitterend zeilwater voor de deur. Er heeft in Hellevoetsluis van oudsher jachtbouw plaatsgevonden en het is mooi die traditie in een moderne, duurzame vorm voort te zetten."
De werf bestaat uit 8.750 m2 land, 4.000 m2 water en 2 hallen met een totale oppervlakte van zo'n 3.000 m2.
Vaan Yachts bouwt duurzame luxe zeiljachten van gerecycled aluminium. Het bedrijf is opgericht door Hellevoeters Nienke van 't Klooster en Igor Kluin. De activiteiten van Yagra worden ondergebracht in Vaan Services.
CONTACT VAAN
Stationsplein 9
3224 AT Hellevoetsluis
Nederland
contact@vaan.yachts
www.vaan.yachts
CONTACT YAGRA
Stationsplein 7
3224 AT Hellevoetsluis
Nederland
administratie@yagra.nl
www.yagra.nl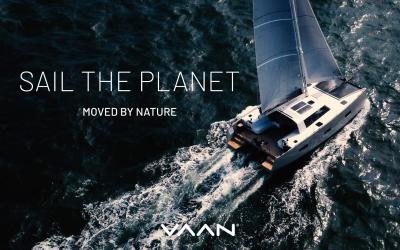 "There's something magical about sailing." – This movie is an ode to sailing, and an ode to the beauty of nature. It captures the essence of Vaan, our 'Sail the Planet' mission.
read more