Vaan R4 sea trial windy conditions
After a long period of sea trials in very mild conditions we finally got some nice breeze to try the R4 in. Have a look!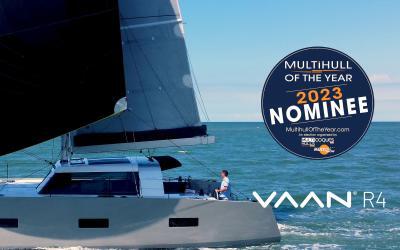 We are extremely proud to announce that the Vaan R4 has been nominated for Multihull of the Year 2023!
read more