Sailing Ocean Fox tests the Vaan R4
End of May Carla and Simon from Sailing Ocean Fox visited our launch party and took the R4 out the next day. Watch their very nice review here: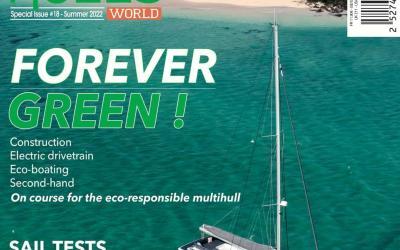 The big review of the Vaan R4 by Multihulls World Magazine is out! In their Special on green multihulls, The R4 was featured exentively.
read more