Podcast with 'Bazen Radio'
Vaan founder Igor Kluin was interviewed by the Dutch podcast 'Bazenradio' recently. The one-hour interview touched on his experiences as an entrepreneur, his motives and sustainability.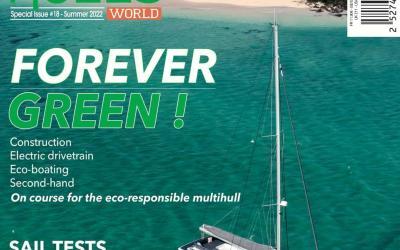 The big review of the Vaan R4 by Multihulls World Magazine is out! In their Special on green multihulls, The R4 was featured exentively.
read more