Nienke's story behind Vaan
One summer day my husband and I were sitting on our seaview balcony in an apartment at one of Mallorca's most beautiful beaches. Our four kids -we are a blended family- were playing at the beach below us. We could watch them, having fun in the water, while we were drinking our late morning coffee.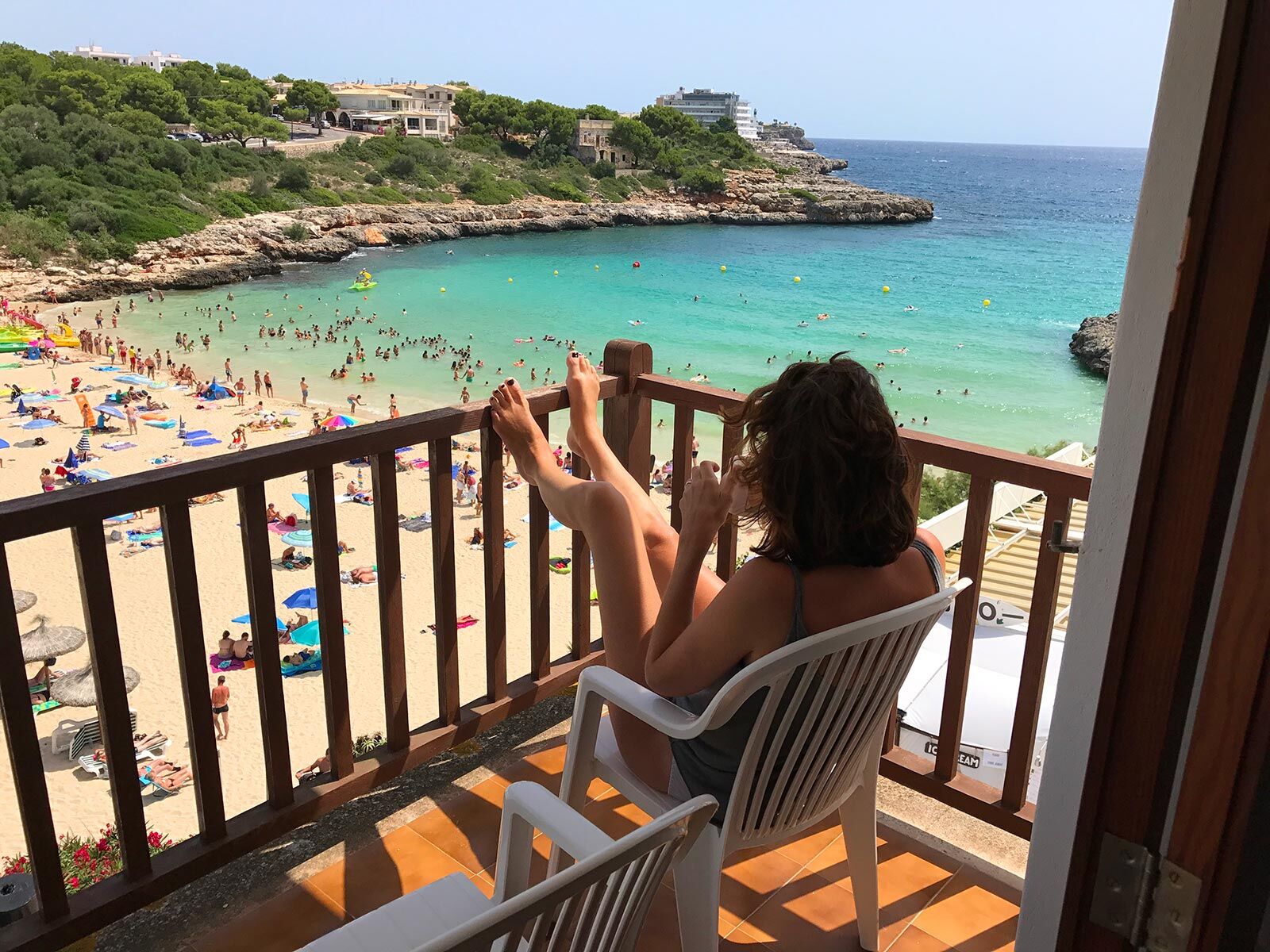 We always really enjoy our talks. We speak about our children, the 'moulding' of this new family, about work, life in general, politics. To be able to do it here, under the Mallorcan sun, and just sit here for a while, was a luxurious feeling. We realized how fortunate we were. We still are, actually.
My husband is a sailor. As a child he competed in international races. He was checking out the yachts that were passing the bay. For him, being on the water is the ultimate place to be. And he was fantasizing about going on a sailing trip with the six of us. I, on the other hand, wasn't that keen on spending my holidays in a cramped boat. Cooking for six in a little kitchen, trying to fit in everybody's luggage, doing laundry. To me it seemed like I wouldn't be able to feel like I was on a holiday trip.
Then a catamaran sailed into the bay and anchored in the most beautiful spot. The people on it sat down on the deck and started to prepare a nice meal. The children took a dive into the water, before they sat down with their parents. There was plenty of room for all of them, no one had to take the stairs to get something out of the kitchen down below. There was so much peace and calmness. Now this was the kind of picture I could see myself in. I mean, who wouldn't want this? There was this one thing though: according to my husband this wasn't a sailing boat. With most catamarans the steering wheel is on top of the roof, to get a better view. In my husband words: this looks like you're steering a tractor…
We talked about how we would make this a more suitable boat for us. Next thing we knew we were designing our own catamaran. And we continued to do so when we got home. We called the 40-foot-long boat the VaanR4. R stands for regatta, and for Rene. That's the name of Igor's father, who passed a couple of months before that holiday, and is the one who introduced Igor to sailing.
We care about saving the planet as much as we care about sailing it, so we committed ourselves to use only the best, sustainable and recyclable materials we could find. While Igor worked on the design of the boat, I took on the interior design. I love design that feels natural in use of materials, function and flow. As I said before, I'm not a sailor. So, my inspiration comes from luxury hotels. I thought that it would be a disadvantage, but it actually made the interior stand out to 'regular' boat interiors. My goal is to bring that peaceful and serene feeling to our boat, that I look for when I go on a holiday myself.
This last year we are strongly moving forward. From the build of the first R4 to the product launch of the R5.  It has been an amazing journey so far. And I'm really looking forward to broaden our horizons even more in the nearby future!
Nienke van 't Klooster
nienke[at]vaan.yachts
instagram: @nienkekloos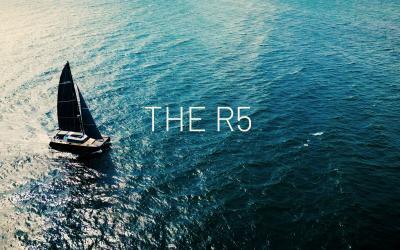 Recently the Vaan R5 was sailing the Baltic sea and we were able to film some of it, even in some rougher 38kn/8bft of wind. Luckily we also found some sunshine along the way:)
read more