Multihulls World – Vaan R4 review teaser
Multihull World came out to test the Vaan R4. The full review will be included in the upcoming edition of Multihull World, a special on sustainable yachts. This is the review teaser video by editor in chief Emmanuel van Deth.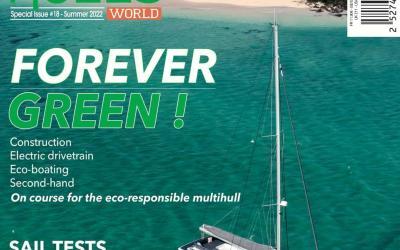 The big review of the Vaan R4 by Multihulls World Magazine is out! In their Special on green multihulls, The R4 was featured exentively.
read more