Multihulls World – Vaan R4 review teaser
Multihull World came out to test the Vaan R4. The full review will be included in the upcoming edition of Multihull World, a special on sustainable yachts. This is the review teaser video by editor in chief Emmanuel van Deth.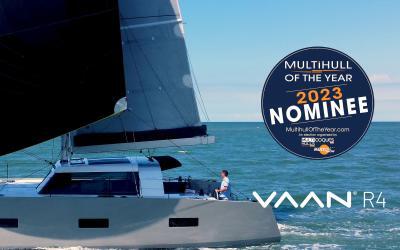 We are extremely proud to announce that the Vaan R4 has been nominated for Multihull of the Year 2023!
read more