There's a new cat in town
Today, Vaan introduces its first model: the Vaan R4. This luxury catamaran is made of circular materials, including recycled aluminium, cork, and plant-based alternatives for leather. Innovative choices in its design make the R4 a premium yacht that optimally combines comfort with a spectacular sailing experience. As of today the Vaan R4 is available for pre-order.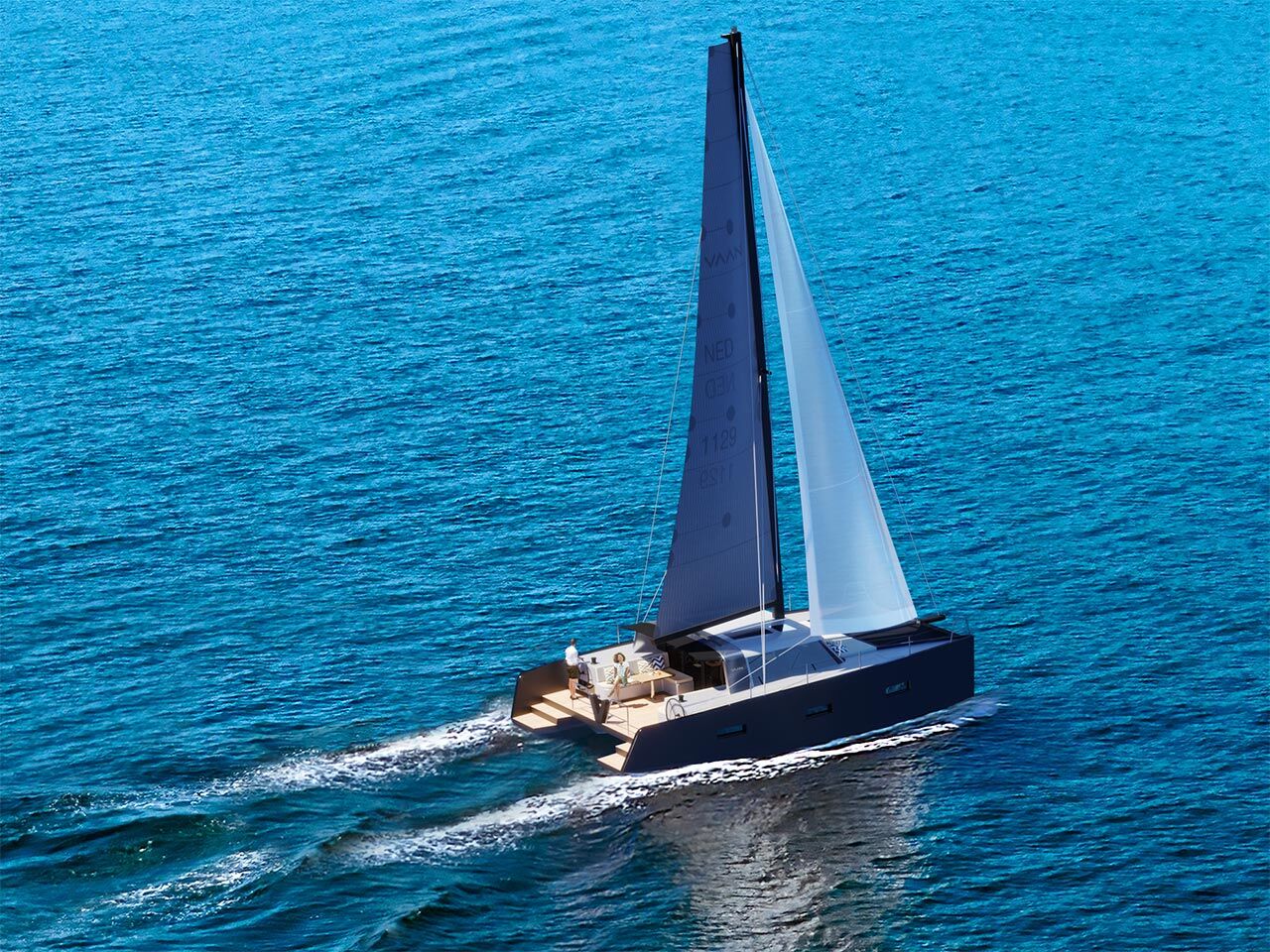 The new brand of catamarans aims at active sailors who are looking for more space than a regular monohull offers. On a Vaan catamaran, friends and family can enjoy all the comfort and luxury while the experienced sailor, other than with traditional cats, will think of the R4 as a real sailing boat.
HULL MADE OF WINDOW FRAMES AND NUMBER PLATES
The design of the catamaran was based on circular principles. Because it is mostly made of recyclable materials, the boat, in turn, is almost completely recyclable itself. The hull, for example, is for more than 50% made of recycled aluminium such as old window panes, traffic signs, and number plates. Some parts of the cat even contain more than 75% reused materials. The recycled aluminium will be applied in yacht building for the first time in an exclusive partnership with Hydro.
Every year, 80,000 boats see their end-of-life in Europe alone. Of those 80,000, only 2,000 are stripped. The remaining 78,000 are burned in incinerators, causing massive CO2 emissions. Vaan believes that this must and can be changed for the better. 
"Pleasure cruising has to become more sustainable fast because your pleasure should never be at the cost of others", says Igor Kluin, founder of Vaan. "And there is no reason why it should. By looking at materials and the design in a different and innovative way, you can even make a boat circular. It's just a choice to do so."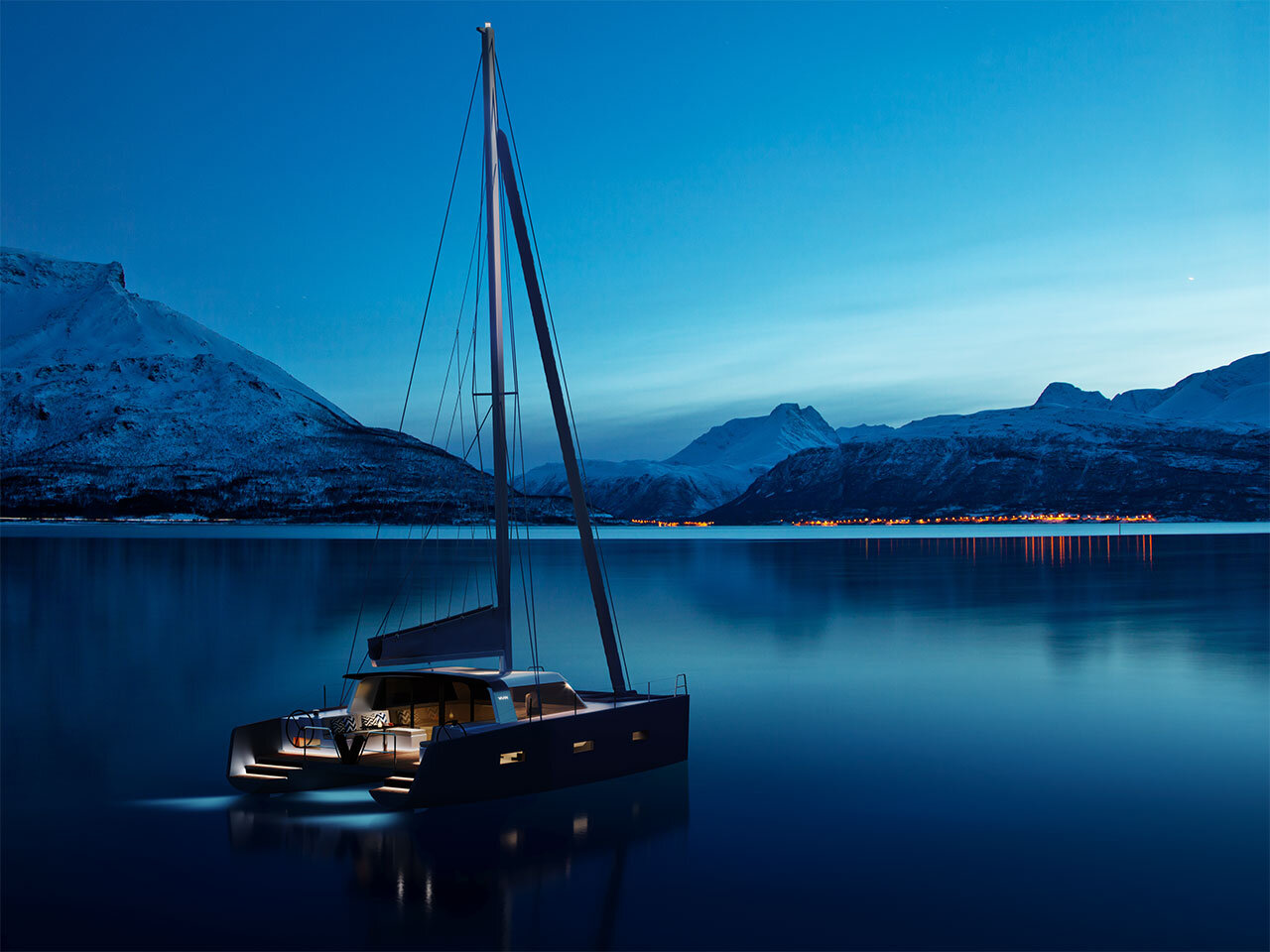 MADE FOR SAILORS
During the design process for the R4, the sailor was the focal point. The helm position at the back gives the helmsman more of a feeling that he is sailing than on traditional catamarans, where you are often situated on the roof. Thanks to the large, open transom, you feel closely connected to the water that rages underneath. It gives the same spectacular sensation as sailing on a monohull but then without the heeling, an important reason for other family members not to come along.
NO FIXED BIMINI
Another feature that distinguishes the Vaan R4 is that it has no large, hard roof above the cockpit. Instead, it has a bimini that can be easily installed and which can protect the cockpit and helm positions from the sun when this is desired, because steering in the sun is what many sailors want in more temperate or colder regions. This makes the R4 not only suitable for warm climates but certainly also for a trip up north.
THE SAILING HOTEL SUITE
Natural materials are used for the interior, such as lyocell (an alternative for silk), a plant-based alternative for leather made of pineapple leaves, cork, linen, and certified wood. This makes the R4 not just more sustainable, it also creates a warm, cosy atmosphere as if you are staying in a luxury hotel suite.
Nienke van 't Klooster, co-owner and interior designer at Vaan: "What strikes me is that all boats seem to look the same on the inside. We let ourselves be inspired by hotel designs and innovative materials, creating a more exclusive look and atmosphere". 
PARTNERSHIP HYDRO
For the use of their recycled types of aluminium, Vaan entered into an exclusive agreement with the fully integrated aluminium company Hydro. Hydro is a market leader in the area of low-carbon aluminium and both companies collaborate to ensure the optimal use of this material in the yacht building industry.
ABOUT VAAN
Vaan is a new Dutch premium and sustainable brand in the yacht building industry. Sustainable entrepreneurs Igor Kluin and Nienke van 't Klooster launched Vaan based on the idea that luxury and sustainability can go hand in hand by making clever use of technology and materials. Vaan focuses exclusively on sailing catamarans and, in addition to the current R4, expects to launch several other models in the future.
Before launching Vaan, Igor Kluin was the founder of sustainable energy company Qurrent and co-founder and vice chairman of De Groene Zaak, a lobbyist organisation for a sustainable economy. With Qurrent, he won the Green Challenge award, a global sustainable innovation award. In his younger days, Kluin also was an international competitive sailor.
SPECS VAAN R4
Length            : 12.80m / 42ft
Width              : 7:10m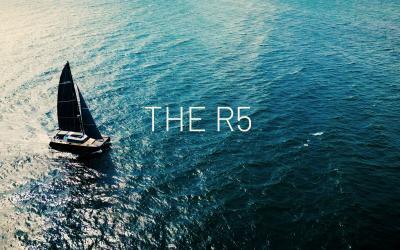 Recently the Vaan R5 was sailing the Baltic sea and we were able to film some of it, even in some rougher 38kn/8bft of wind. Luckily we also found some sunshine along the way:)
read more