3 in a row at Vaan Basecamp
Only a day after the R5 launched the next R4 arrived at Vaan Basecamp for the outfitting stage. The new bare aluminium hull looked shiny and new as she was welcomed by another R4 under sail and the R5 in our marina.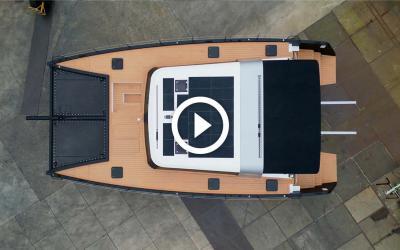 Last week the R5 was moved out of the shed and into the water. With its black matte hull and full cork decking we were quite pleased to see it in natural light for the first time.
read more