VAAN BASECAMP FACTORY TOUR
Welcome to Vaan Basecamp, the birthplace of all Vaan catamarans.
We are based in the old fortress town of Hellevoetsluis, the Netherlands, close to the North Sea.
Please enjoy our virtual online factory tour!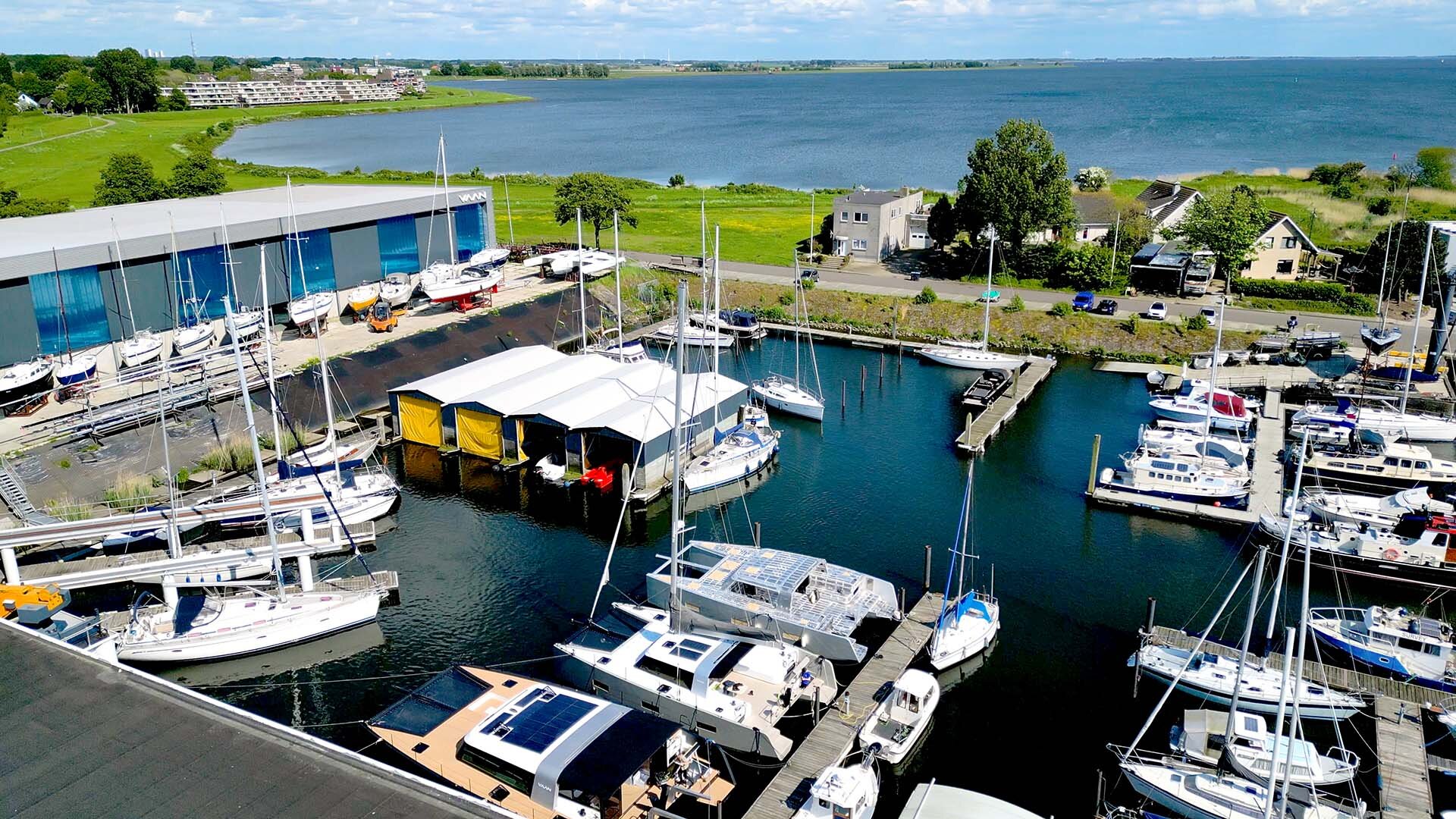 STAGE 1: CUTTING THE ALUMINIUM
The flat sheets of aluminium are cut in large and small parts that constitute the 'building package'. Some parts have complex curves and need to be pre-formed. But most parts can simply be packed and shipped to the hull builder.
STAGE 2: WELDING AND TURNING THE HULL
The hundreds of aluminium cut parts are welded together to form the hull casco. We work with multiple hull builders, all in the Netherlands. The build starts upside-down because it it works easier for the welders and to keep the hull level and straight from the start. A spectacular moment is the turning of the hull, after which the saloon roof can be put on.
STAGE 3: INTO THE WATER & SHIPPING THE HULL
Once the aluminium hull is finished, it is launched into the water and then moved to the Vaan Factory via the water. At our factory location in Hellevoetsluis we do all the outfitting, and installations.
STAGE 4: OUTFITTING
In Hellevoetsluis we perform all the outfitting work such as installations of all the technology, the rudder systems, interior, painting, glass installations etc. Once the outfitting is completed in our sheds, we put the finished hull into the water.
STAGE 5: TESTING
Once the finished hull is in the water, we put on the mast and start testing the systems. With the initial tests completed, we start sailing to ensure everything works and feels great.
VAAN BASECAMP
After extensive testing, the boat is delivered to the customer. Of course we allready started on the next boat so the stages overlap as you can nicely see in the video below. Good times at Vaan Basecamp.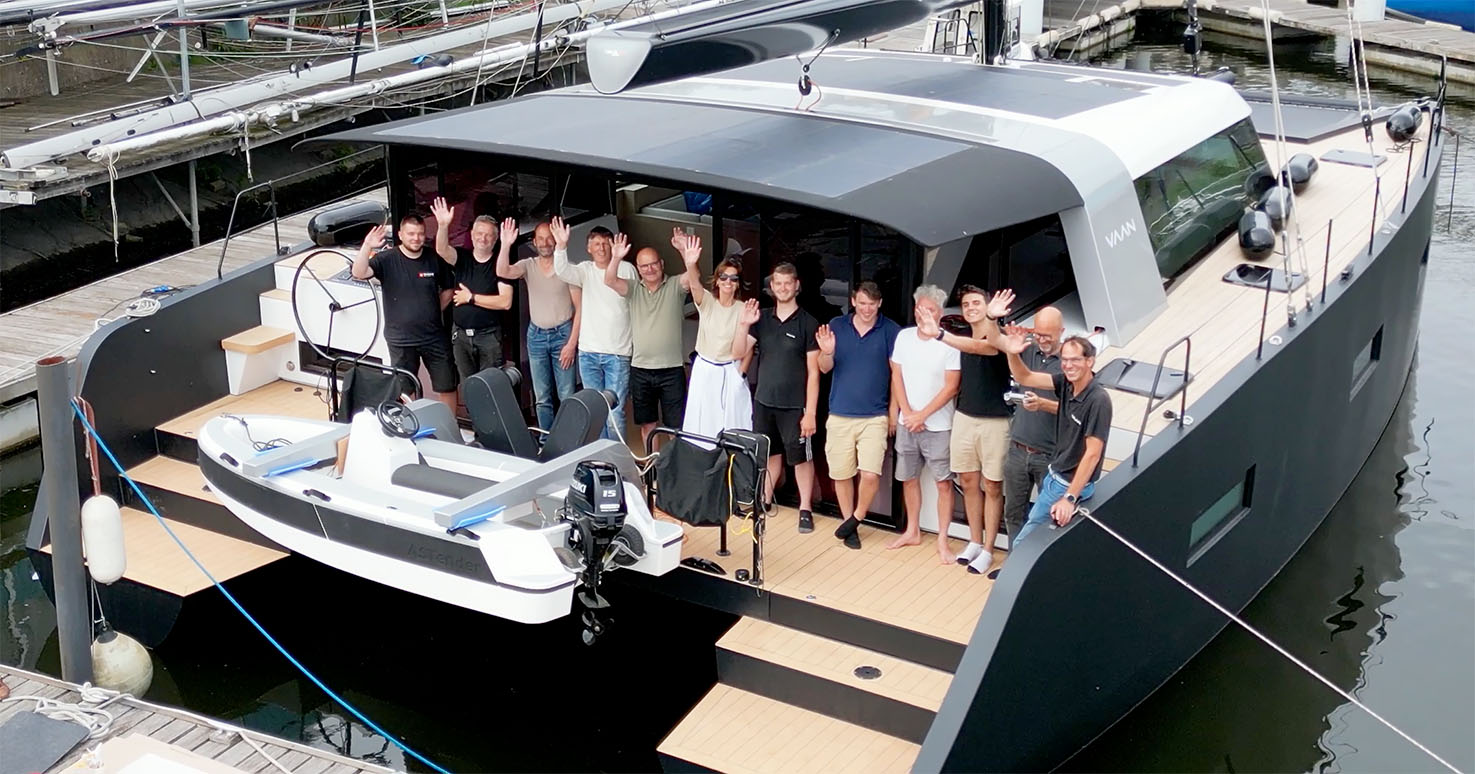 THANK YOU
Thank you for taking the online Vaan Factory Tour!
If you would like to visit Vaan Basecamp for real, just send us an email:contact@vaan.yachts.